Sower's Field
5662 Calle Real #344
Goleta CA 93117
Sower's Field is a non-profit IRS approved corporation (501c3) listed on GuideStar as Sowers Field.org.
Sower's Field was established in 1998. The President of the Corporation is Mr. James Light. Snowmass, CO.
Our Leadership
The Reverend Dr. H. Stanley Wood, D.Min., Ph.D.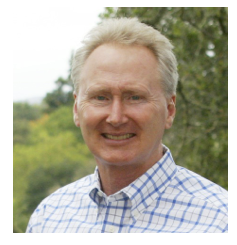 Stan Wood is a missiologist that is keenly interested in God's mission for the church. He is a consultant, church planter coach and Adjunct Professor of Congregational Leadership and Evangelism.
For over 30 years Stan has been involved in Church Planting as a church planter, national staff leader and consultant. He was lead staff for a church plant in the Philadelphia suburbs that is still thriving. At one point during his ministry in Philadelphia Stan also served as chaplain to the NFL's Philadelphia Eagles.
Stan wrote and directed a Lilly Grant research study, identifying leadership profiles of church planters. He is an Adjunct Professor teaching church planting courses, mentoring masters and doctoral students, at Fuller, Columbia, Memphis, Denver and Pittsburgh Theological Seminaries. He is also a Resident Fellow of B.H. Carroll Theological Institute teaching Church Planting, Mission-Shaped Church Leadership and Evangelization courses.
He has developed a denomination-wide national strategy for church planting and a coaching program for church planters, as well as designing and leading many national New Church Development conferences.
Stan received his Bachelor of Arts degree from San Diego State University, Master of Divinity and Master of Theology degrees from Princeton Theological Seminary and his Doctor of Ministry degree from Fuller Theological Seminary. He received his Ph.D. in Practical Theology from Kings College, University of Aberdeen, Scotland.
He is married to Dar Sessions Wood, Ph.D. She is the love of his life. They have a daughter, Eleanor Grace, who is a gift from the Lord. He is an "underground" ski instructor, occasional wrangler, surfer and he is learning to fly fish.
[toggle type="white" title="Board of Reference – Click to View" active=""] Rev. Graham Baird
Founding Pastor
Mission Street Church,
Camarillo CA
Rev. Charis Marie Caldwell
First Presbyterian Church of Glenwood Springs, CO
Mr. and Mrs. Ed Cheramy
Marana, AZ
George Gallup, Sr. Emeritus
Princeton, New Jersey
Rev. Joan S. Gray
Moderator of the 217th General Assembly
Presbyterian Church (USA)
Dr. Darrell L. Guder
Professor of Missional and Ecumenical Theology
Princeton Theological Seminary
Princeton, New Jersey
Dr. Edwin Hurley
Senior Minister
South Highlands Presbyterian Church
Birmingham, AL
Dr. Jin S. Kim
Founding Pastor
Church of All Nations
Minneapolis, MN
Dr. Mark Lomax
Senior Pastor
First African Presbyterian Church of Lithonia
Lithonia, GA
Dr. Steven Marsh
Senior Pastor
Geneva Presbyterian Church
Laguna Woods, CA
Dr. Jose Pezini
Ministry Coordinator
Portuguese-language
The Outreach Foundation
Atlanta, GA
Dr. Paul Watermulder
Senior Minister Emeritus
First Presbyterian Church of Burlingame
Burlingame, CA
[/toggle]