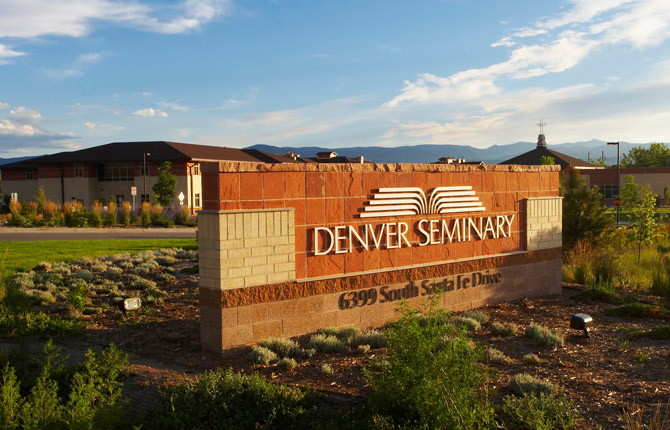 Denver Seminary Church Planting Class: Planting and Leading Mission Shaped New Churches
Planting and Leading Mission-Shaped New Churches
This course introduces church planting as an integral part of the triune God's extension of Christ's reign and coming kingdom. It frames church planting from a biblical and theological perspective that focuses on the calling and sending of leaders to plant mission-shaped churches. The course introduces students to leadership profiles of effective church planters. Leaning modules offer students opportunity for reflective discernment about their potential for church planting leadership. Course outcomes provide options to develop skills for planting a church.
Pace and Stages of Church Planting
This course has two interrelated foci: (1) the stages and (2) the pace of church planting effectiveness in the multi-ethnic North American mission field. Focus one surveys the stages of mission-shaped church planting including building a vision, defining a vision-centered church plant, leadership, gathering a congregation and organizing a reproducing church plant in local, regional and national contexts. Focus two investigates the pace of church planting in making and mentoring disciples, viral multiplication of disciples through vital churches planting new churches, vibrant practices of spirituality reclaiming ancient Christian tradition, and proactive leadership in moving through different stages in church planting.
Bridging Gospel and Culture through Church Planting
This course will explore the bridges between Gospel and culture from a missiological perspective and through Christian praxis in church planting. Beginning with the biblical record, the course will explore the trans-cultural aspects of the Gospel. Particular emphasis will be placed on exploring cultural bridges that serve as mission-shaped forms of Gospel witness relevant to church planting. Twenty-first century Western emphases such as individualism, technology, and ethnic and religious pluralism provide major parts of the contemporary setting for the church's mission. The course will use case studies from the expansive church growth of the Southern Hemisphere church in order to glean insights for re-casting new forms of Gospel witness appropriate to North America for church planting.